A Cut above the Rest- Westin Extractor Hoods
British Cooker Hoods Hand-built with precision In Yorkshire
The Westin Hood is synonymous with quality high-end luxury Kitchens they are manufactured in Huddersfield, Yorkshire with cutting-edge technology for folding and cutting steel.
The finishings to hoods are to this day done by hand including polishing, welding, wiring, packing, and storing. For painted finishes, the hood is baked in an oven with the paint to ensure the durability of the paint but prior to that, the hoods are spray painted by hand to achieve a high-quality finish.
The specialist skills at this company mean they can modify any standard-size product to Weston plus which can be adapted to any size and fit any internal dimension, lights removed, and duct position changed, etc.
The Hoods are so special because they are literally a cut above the rest, Westin Bespoke provides a special service for completely unique designs and performance requirements literally meaning they can build any cooker hood you can imagine.
Here is an example of just some of their standard products:
In the built-in collection designed to fit into kitchen furniture or a chimney you have the Prime extractor which comes in various sizes 520mm, 700mm,800mm, 900mm, 1000mm, and 1100 with a depth of 292mm or with Prime slim a depth of 255mm the Prime hood has one motor which is enough for the typical home cook.
However, there is also the Prime Pro for the more adventurous cook which has two motors for double the extraction. This comes in one size Width of 1100mm and a Depth 292mm.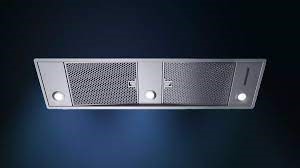 The Bloque is another hidden extractor but with a more industrial look with stainless steel baffle filters again there is an option for one or two motors with the Bloque pro. They come in different sizes with the standard Bloque width being either 860mm or 1400mm or the pro being 1200mm and 1500mm in width.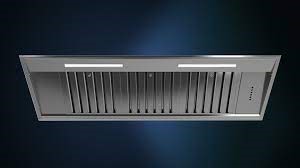 There is also Vector from the ceiling series for island extraction. It is a contemporary hood with sleek tuneable LED strip lighting along the front and with industrial-style baffle filters.
The ducting is only from the top.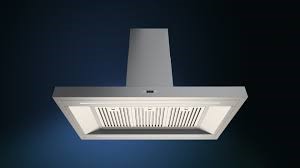 Then you have the Vault which is similar in design but is mountable against the wall with a rear duct position. You also have completely concealed ceiling extractors like Stratus built for British ceilings in mind. The Stratus offers discreet but effective extraction.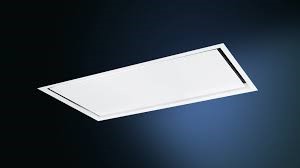 We then have a more traditional design to be paired with range cookers and is available in any colour match to suit the range or stand out from the rest of the kitchen. Featuring a polished front hanging rail, the traditional is a timeless classic hood design.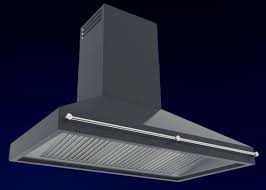 And finally, we have the Masterchef hood. It is a hood designed to be paired with range cookers and is available in any colour match. Featuring a hand-polished strap and rivet detail. The Masterchef is a classic hood with a contemporary twist.