Meet the iconic Sub-Zero fridge – come and view it in our showroom it is known for its distinctive design with strong lines, prominent grille, sleek hinges, and clean stainless steel.
But it gets far more impressive on the inside, designed in the 1940s by Westye F. Bakke. He was an engineer and pioneer in preserving food at ultralow temperatures below -18 c hence the name Sub-Zero. He was deeply motivated to design superior refrigeration to protect his diabetic son's insulin supply and today It's still a family-run business headed by Westye's grandson James B. Bakke.
What makes the fridge so special is the separate cooling systems for the refrigerator and freezer. This is important because it makes a big difference in the freshness and flavour of your food. The fridge has cool and moist air whilst the freezer has frigid dry air. This is unlike other fridge freezers as they share the air which leads to a drying effect in the fridge and freezer burn in the freezer.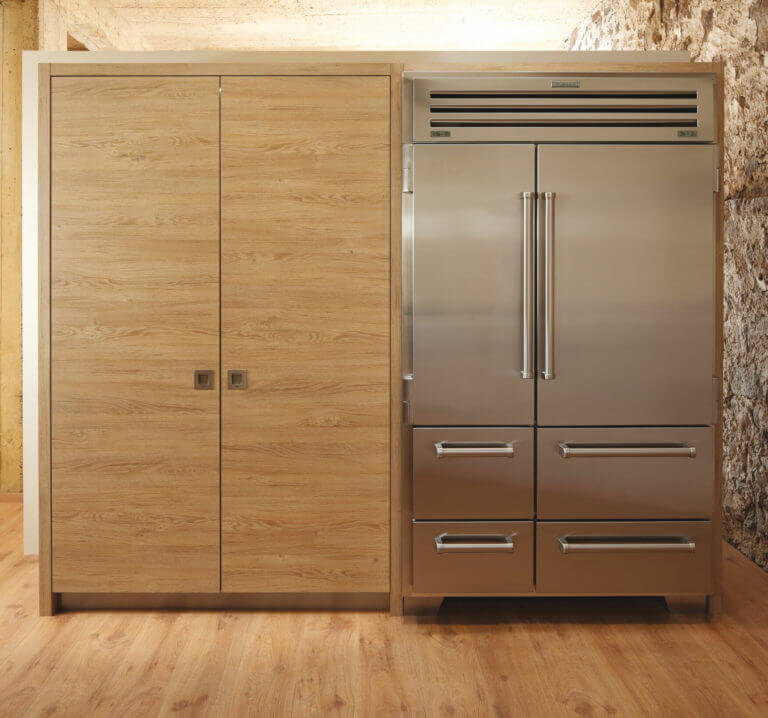 This ability to keep food fresh for up to two more weeks than the average fridge can save the customer thousands over a year. The system also has antimicrobial air purification based on NASA Technology. This technology filters the air of mould, viruses, bacteria, and ethylene gas which contributes to spoilage. This also extends to superior filtration for the inbuilt filtered water system which also removes microbes and pollutants leading to safer fresher tasting water and ice cubes.
The whole design has been engineered for optimal performance and even the drawers are built especially secure with incredible seals so if there are power outages food remains frozen for a couple of days. They are also smart with the connected app to control the temperature remotely.
The average fridge freezer lasts 10 years but Sub-Zero's are expected to last 20+ years and come with a five-year warranty. They are also so efficient that running them is equivalent to a 75-watt bulb.
So, between the money saved on less food spoilage, the running costs, and the extended lifetime of the Sub-Zero it is a great investment.